envoy - secure data transfer for businesses
Features
(Security)²

Strong cryptography + sophisticated rights-based access control model = maximal security!

LARGE files

Data of any size are reliably transported.

Control plus Convenience

The management interface is both powerful and simple.

Users and Groups

The central user management controls who can see which data.

Platform-independent

envoy runs on Windows, Mac OS X, and Linux.
Simple

envoy is as uncomplicated as e-mail and leaves you more time to focus on the basics.

Package insert

Fully-definable meta-data for each file transfer avoid excessive communication.

Compression

envoy compresses all files on dispatch. You won't need any additional tools!

--- -- --- ---

Lost connection? No Problem, envoy will resume seamless transmission as soon as possible.

Life Cycle Management

Files with an expiry date are automatically deleted after a pre-defined period.
More features
Pricing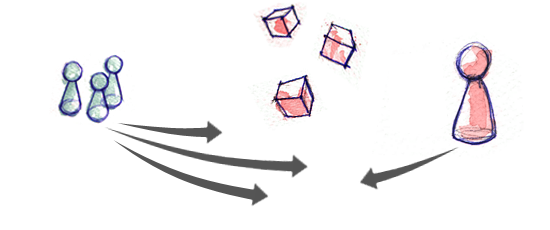 News
Feature: Web front-end for up- and downloads
The web interface expands envoy's areas of application
envoy has always offered maximal security without jeopardising comfort by using native desktop applications. Only through the use of these applications is envoy able to reliably transfer your data interruption-free and consistently encrypted.
The new envoy web interface allows you to make data available even without using an envoy client – with only minimal compromises in security.
Mohn Media arvato trusts envoy
enterprise file transfer management
Mohn Media arvato - one of the biggest print services – fully supports envoy for secure data transfer. In large teams and with multiple external suppliers, envoy can really show its full potential.
Applications
envoy is recommended for companies that regularly exchange files with external partners and do not want to take any risks. And of course for any companies that would like to make their file transfer consistent, comfortable and efficient:
Banks
Insurances
Publishers and print offices
Industrial enterprises
Agencies and services
Governments and organisations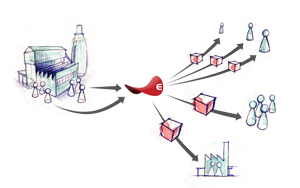 Advantages
Comprehensive safety concept
Only envoy will encrypt your data strictly without interruption from the sender to the recipient....without any chance to wiretap! To top things up, a group-based rights system controls who can see the data.
Optimal Workflow
envoy notifies all authorised parties about the current workflow state of a package, and automatically clears up any data that is no longer used.
Interruption tolerance
Sketchy connection? No problem. envoy resumes the transfer as soon as the connection has recovered. Field services: rejoice!
The FTP-alternative for businesses
envoy simplifies the administration of large user groups and high transfer volumes. The envoy client is easily installed and is available for all common operating systems.